PADI Instructor Exam questions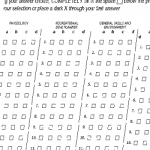 Are you looking for PADI Instructor Exam questions?
Whether you are taking your PADI Divemaster course or are preparing for your PADI Instructor Development Course you'll want to make sure that you are fully prepared for your Course. Visit the link below to find and buy sample mock exams (Theory and Standards)
If you want to receive 12 Complete PADI IDC mock exams (Dive Standards and Dive Theory)
You can purchase them and other revision documents from
 "I have had the good fortune in my working life of spending time with many of the world's most popular PADI IDC Trainers / Educators and Consultants  and these mock Exams and Course / Exam Revision information is the result of all these Dive Educators which will make you a better and safer Diver and Instructor
Preparation for your PADI IDC is vital!
As a platinum PADI Course Director, I am passionate that every single IDC Candidate is as prepared as they can be for their PADI IDC.
The whole idea of an Instructor Development Course is to prepare people to teach in the real world. The structure of the IDC is designed to give you the best start to life. It is jam packed with psychology, and jam packed with wonderful tips on how you can have lots of fun while teaching new people to enjoy this wonderful world of ours.
PADI IDC Mock Exams (with Answers)
To really make sure that you're fully prepared for your PADI IDC, why not
you can use these to stuty right up to your PADI IDC and IE making sure that you're fully up to speed with both Theory and the very latest PADI Standards.